Delegation of the Nuclear Reform monitoring Committee of TEPCO visited the Chornobyl Center
On 21st of June 2018, the Chornobyl Center hosted a delegation of the Nuclear Reform Monitoring Committee of the Tokyo Electric Power Company (TEPCO), Japan, led by the Committee Secretary General, Mr. Kazuhiro Suzuki.
The guests got acquainted with the experience and capabilities of the Center, in particular in the field of safety of nuclear power facilities, and visited its laboratories.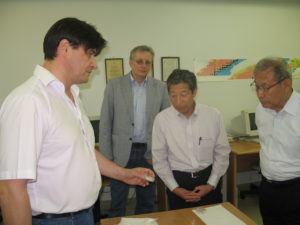 During their visit to Ukraine, the Japanese colleagues visited the NNEGC "Energoatom", the State Agency of Ukraine for the Exclusion Zone Management, the SSE "Chernobyl NPP", and other organizations and institutions of the nuclear industry, and met with the Mayor of Slavutych.
The main purpose of the meetings of experts was to familiarize with the efforts of Ukraine aimed at maintaining and improving safety in the field of nuclear energy.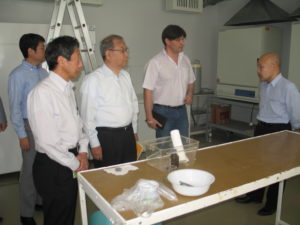 Note:
The Nuclear Reform Monitoring Committee was established after Fukushima NPP accident as an advisory body for the Board of Directors of TEPCO, a company organized by Japanese and global experts in September 2012. The Committee monitors and advises TEPCO's activities toward to achieve "Safety mind" and "Social communication" as the nuclear operator.